Superintendent Dr. Steve Joel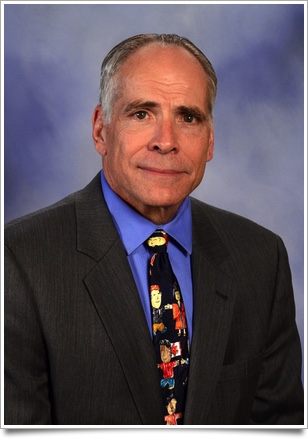 Dr. Steve Joel has served for five years as superintendent of Lincoln Public Schools - a district of more than 38,000 students and 8,000 employees - and previously served for ten years as superintendent in Grand Island and eight years in Beatrice. A native of Long Island, New York, he has degrees from Doane College, the University of Nebraska-Lincoln, and Kansas State.
Dr Joel has been honored with a wide variety of awards and distinctions including: Nebraska Superintendent of the Year, and national accolades for Leadership Excellence by the Educational Resource Development Institute. He also has been active in many community clubs and coalitions, and serves on a number of boards including the Chamber of Commerce, Education Foundation and Educare Early Childhood. He is a member of the Nebraska P-16 Initiative, a statewide comprehensive and collaborative approach to educating young people from preschool through college. He has also served on the Leadership Advisory Council of his alma mater, Doane College, and is a motivational speaker who has made presentations across the country centering on leadership and education.
In his time as superintendent at various school districts, Dr. Joel has focused on comprehensive solutions to significant school and community issues. The immigration raid in Grand Island led to the formation of a community coalition to begin the arduous process of rebuilding community unity. The work in Beatrice resulted in the passage of a difficult bond issue to build a comprehensive high school.
At Lincoln Public Schools, Dr. Joel conducted an extensive, community-wide initiative to create a comprehensive and systemic strategic plan for the school district. He established the Teacher Advisory Council and the Community Advisory Council, and implemented a superintendent's blog and monthly community video updates. In addition, his leadership guided the school district through an intensive rebuilding initiative after a tragic fire destroyed LPS administrative offices. He led the school district through a successful $153 million bond issue early in 2014 and is currently focusing on the school district's major strategic goal of increasing the high school graduation rate, exploring new initiatives in technology and leading the construction and development of a new high school career academy.
Phone: (402) 436-1601
Email: sjoel@lps.org
---
Blog Posts
---
Video Updates
View Dr. Joel's Fast Track to Learning and Quarterly Staff Updates plus other videos.